ENG1 requirements in Teesside
Offshore employees looking for a medical fitness certificate must own an ENG1 certificate from MCA approved doctors. Sometimes other projects like OGUK also require this course which is available at every occupational health service provider.
ENG1 Offshore Medical Cost
The price for ENG1 offshore medical is £120-160 which is cost efficient compared to other certificate providers. 
ENG 1 medical overview
A standard examination will include:
Eye test (bring your glasses if you need them)

Colour blindness test

Hearing test

Ear and throat check

Measuring height and weight

Teeth and gums inspection

Hernia test (cough and check abdomen)

Questions on your health history, drinking habits, etc.

Urine sample

Reflex testing

Listening to your heart and lungs, testing blood pressure and heart rate
Why get an ENG1 in Teesside?
Teesside was historically an industrial powerhouse and a hub for the oil and gas industry, so there is an increasing demand for workers with medical certificates.
ENG1 medical is a must for many oil and gas projects. You can use this certificate if you own  yachts or super-boats. 
Other Medicals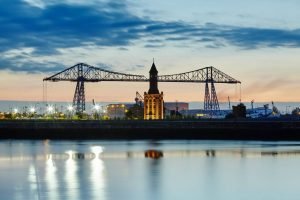 You will also get OGUK, ENG1, RUK wind turbine medicals that include chester step test.
Is this the only medical provider in Teesside?
No, but we have recommended the medical provider above, because of a blend of price location, availability and service.