ENG 1 medical overview
A standard examination will include:
Eye test (bring your glasses if you need them)

Colour blindness test

Hearing test

Ear and throat check

Measuring height and weight

Teeth and gums inspection

Hernia test (cough and check abdomen)

Questions on your health history, drinking habits, etc.

Urine sample

Reflex testing
Listening to your heart and lungs, testing blood pressure and heart rateTel:
ENG1 requirements in Middlesbrough
Individuals undergoing the ENG1 medical must bring two kinds of identification with them, such as a Seaman's Discharge Book, Passport, or Photo Driving License, as well as any prior ENG1 certificate.
Again if you have any medical condition, the doctor might ask you to show your medication history to run the test smoothly.
ENG1 Offshore Medical Cost Teesside
The price for ENG1 offshore medical in the Teesside area is £120-160 approx.
Why get an ENG1 in Middlesbrough?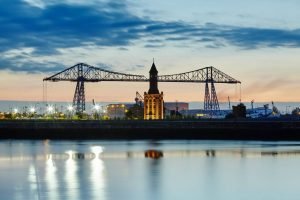 Teesside offers significant potential for growth of the oil and gas industry. As the renewable sector and oil and gas industry advance side by side, so does the demand for top-class medical certificates for workers of these industries.
Offshore workers need an ENG1 fitness certificate from MCA approved doctors.
Is this the only medical provider in the Teesside area?