OGUK requirements in Hull
Hull is a growing hub for the oil and gas and renewables industries. With this large developing industry there is an increasing demand for skilled workers and only a few OGUK medical providers, sometimes they are hard to find.
How much is an OGUK Medical
OGUK certificate you have to pay £130-190 depending on where you go.
In a situation where you are doing all your offshore courses at the same time. You can do both the fit to train and OGUK medical as a package, which can cost between £180-£230 to do them both combined.

Check our discounts page for package deals.
OGUK medical overview
An OGUK Offshore Medical at the above medical consists of the following:
       Completion of Patient Questionnaire 

     

Doctor consultation / Screening

     

Urinalysis – test for diabetes and multi panel drug screen test with immediate result

     

BMI – measurement of height, weight and calculation of Body Mass Index

     

General medical examination of the cardiovascular, abdominal and neurological systems

     

Near, Distance and Colour Vision

     

Pulse and Blood Pressure Measurement

     

Audiogram (hearing test)
Other Oil/Gas Medicals in Hull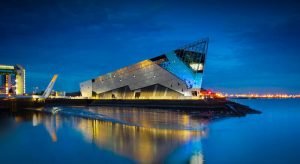 There are many oil/gas/renewables medical certs available, Fitness to train for those doing BOSIETs, HSE diving medical, RUK renewables and ENG1 marine medicals.
Is this the only OGUK medical provider in Hull?
No, there are others, but we have recommended the above provider for a combination of price, availability and service.