Same day OGUK medicals, last minute
AIS Survivex have said they will try to help you out last minute if they can. You can go on the same day, get your OGUK medical, leave with the Cert and be on the chopper the same day.
OGUK Offshore Medical Cost
So how much does it really cost? It varies, and prices are regularly given without VAT. But the ballpark figure is £130-180 depending on where you are.
Other medicals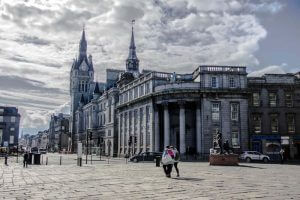 See page for Eng1 Medical Aberdeen.
More OGUK providers in Aberdeen
The place where you can find the official list of OGUK certified doctors is https://oguk.org.uk/doctors/. It's a big global list. Here is a table of the ones we know.