OGUK medical overview
An OGUK Offshore Medical at the above medical consists of the following:
     

Completion of Patient Questionnaire 

     

Doctor consultation / Screening

     

Urinalysis – test for diabetes and multi panel drug screen test with immediate result

     

BMI – measurement of height, weight and calculation of Body Mass Index

     

General medical examination of the cardiovascular, abdominal and neurological systems

     

Near, Distance and Colour Vision

     

Pulse and Blood Pressure Measurement

     

Audiogram (hearing test)
Other Oil/Gas Medicals in Glasgow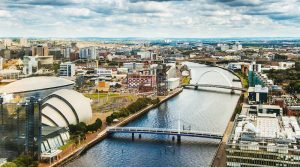 There are many oil/gas/renewables medical certs available, Fit to train for those doing BOSIETs, HSE diving medical, RUK renewables and ENG1 marine medicals.
Is this the only OGUK medical provider in Glasgow?
No, there are others, but we have recommended the above provider for a combination of price, availability and service.