This year, the United Kingdom is hosting United Nations Climate Change Conference (COP26) in Glasgow in November at the Scottish Event Campus (SEC).
The climate talks will bring climate experts and world leaders to agree on coordinating actions to make the world less populated and have a good atmosphere.
Many projects across the region are working on energy alternate. One of the most important projects is the new Green Hydrogen scheme near Glasgow, developed by Scottish Power's collaborating with BOC and ITM Power. Which aims to produce 8 tons of hydrogen to supply to the market before 2023, which will pave the path to the new era of energy; this project will provide thousands of jobs, skills, and opportunities to the people too.
A report from Robert Gordon University suggests that in the future, with a decline in the oil and gas sector, there will be a rise in offshore wind, carbon capture, and hydrogen production.
The deep-water ports in the Firth of Clyde are identified as potential offshore renewable sites on the National Renewables infrastructure plan (NRIP), putting Glasgow at the heart of the country to drive to net-zero emission, which will provide jobs and business to the people.
Offshore wind energy is also the primary source of clean and renewable energy obtained by strong winds on the high seas, where the current is more elevated. Its constant speed makes this project more feasible due to the absence of land barriers.
The offshore energy sector will increase as many as 220,000 jobs by the end of this decade; with the decline of the oil and gas sector, many workers will also move to the offshore energy sector with highly transferable skills.
For the United Kingdom to meet its desired target of producing 40 Gigawatts of energy from offshore wind by 2030, the Aberdeen academics suggests that 2500 new turbines have to be installed there. It means that one new turbine each weekday for nine years.
Currently, almost 120,000 people are working in the offshore energy sector, but the report predicts this could grow to 200,000 to 220,000 in the best-case scenario.
In this transition, stakes are very high. The Scottish industry has some catching up, so they will need more collaboration between the private sector and different agencies to make this happen. So this industry has many potentials to grow, which is beneficial for both businessmen and skilled labor. Job opportunities will grow exponentially.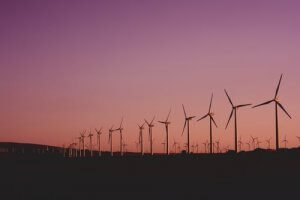 Whitelee Wind Farm is one of the giant wind farms in Europe located in Eaglesham Moor, 15km from Glasgow, owned by Scottish Power Renewables. It initially had turbines generating 322MW of electricity sufficient for 200000 (two hundred thousand) houses.
By expanding this project or developing the same kind of project will help in renewable energy sources and will increase job opportunities for the people of Glasgow and the UK.
The Cambo oil field, situated near the west of Scotland, contains more than 800m barrels.
There is still a contradiction on whether to drill the Cambo oil field or not, but it's an energy source, so sooner or later, we have to dig it.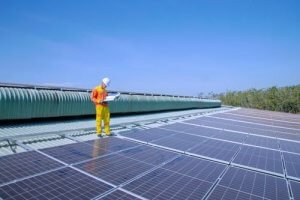 So when Oil and gas authorities permit extraction of oil. If they allow by 2022, drilling will continue approximately for 25 years that will be a massive impact on the economy and will provide jobs to labor and technical staff. It will also open business opportunities that will increase Jobs quality.
Cambo Company CEO Jonathan Roger said we had taken significant steps to minimize emissions footprints by design, and Cambo will build electrification Ready to use onshore renewable power when it becomes available in the future.
As you know to counter the oil and gas effect Government will also start different projects so that it will bring more jobs too.
The government will use cutting-edge technologies like carbon capture, utilization and storage (CCUS, CCS), and hydrogen Technology.
Carbon capture is a process to remove Carbon dioxide from the atmosphere, primarily produced by power stations; the process will capture and transport it to storage deep underground.
Hydrogen Technology means using hydrogen as a fuel for heat and transport, so when it burns, it will release water, making it a practical solution for decarbonization.
Both technologies need Technical assistance and different projects to make it happen, which will open a different path for a business venture and increase jobs.