RUK Wind Turbine medical overview
A standard examination procedure will include:
Urinalysis – routine urine test with immediate result

BMI – measurement of height, weight, and calculation of Body Mass Index

Visual acuity (near and distance) and visual fields test

Pulse and Blood Pressure Measurement

Lung Function Test (spirometry)

Audiogram (hearing test)

Chester Step test
RUK / renewables requirements in Middlesbrough
Industries associated with wind energy and renewables in Middlesbrough are developing day by day becoming one of the biggest hubs for offshore wind turbine workers. They need necessary medical certificates which are provided by specific RUK / renewables medicals alongside the Chester step test.
RUK Wind Turbine Medical Cost
RUK offshore medical prices are £130-£190, depending on where you want to go.
Other Medicals in Middlesbrough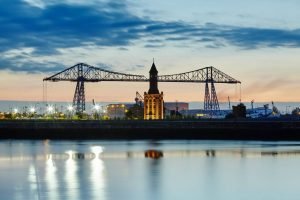 Other Medicals in Middlesbrough also have courses like HSE, ENG1, OGUK, Fit to train within the same clinic. Offshore wind turbine workers are getting their certificates altogether from our above provider.
Is this the only RUK medical provider in Middlesbrough?
No, there are many medical providers in Middlesbrough that can give you medical certificates but we recommend this one above.